Scrubbingtons Tips for Teaching Hand Washing to
Pre School and Primary School Children
Most infections are transmitted by hands, mainly due to the fact we so often touch our mouth, nose, and eyes, allowing the bacteria into our system. With children often being in such close proximity to one another at school washing hands is an important to fight the transmission of germs.
The NHS recommends that you wash your hands thoroughly for a least 20 seconds with clean, running water and soap using warm water.
To discuss with your class:
Wash your own hands: Children learn best when someone sets a good example. By washing your own hands in front of the children, you not only show them the proper technique, but it also shows the task is an important and necessary one.
Talk about how: While washing your hands in front of the children, show them exactly how hand washing is done the right way. Show the correct amount of soap, comparing it to a 2 pence piece and then demonstrate how it is important to wash between the fingers, the tops of the hands, not just the palms as many children do. You could ask the children to choose something else the size of a 2 pence piece they can think of.
Make it fun: Foam soap can be great as it is less messy but children find it more fun...
Scrub Up Hand Wash makes it fun!
This foaming formula that contains Aloe Vera so kind on hands with frequent washing. Foam is less messy and saves water. Children like the fresh smell too and you can tell when children have washed their hands. We also offer eco-friendly refills which save money and plastic.
Talk about when: You may think it is common sense when to wash your hands but explain to the children why is most important before you eat or after you've gone to the bathroom.

Talk about how long: Ask them to think of a song that lasts for 2 minutes – this can be a fun activity and then the song can then be special to your class.
If sinks are not nearby - use a non alcohol-based hand sanitisers: These can be a good substitute for handwashing when soap and water is not available.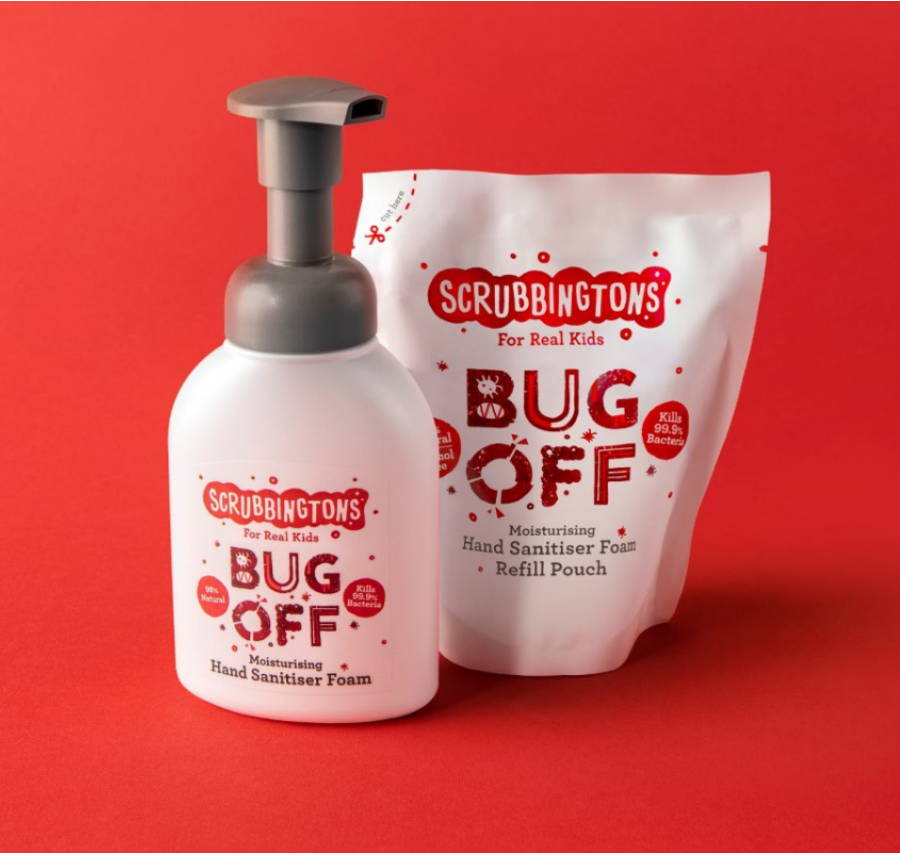 Scrubbingtons Bug Off Hand Sanitiser is proven to protect against Covid 19 and last for 4 hours on the hands. It is kinder on young skin as made with natural ingredients without the harsh use of alcohol. Like our Hand Wash, we offer eco-friendly refills which save money and plastic. Teachers love it too!
We truly believe that our products offer not only an eco-friendly option as our bottles are made of recycled plastic and we offer refill pouches, but as our products are 98% natural they are much kinder to your kid's and staff's skin.
We are also cost-effective and have created a bespoke 'Stay Safe Launch Pack' for schools and nurseries which offers you a over a £50 saving!
For £20 you will get:
6 x 200ml Hand Sanitiser Bottles
6 x 200ml Hand Wash Bottles
Free Postage
Each bottle provides 200 applications.
To order this bundle please contact katie@scrubbingtons.com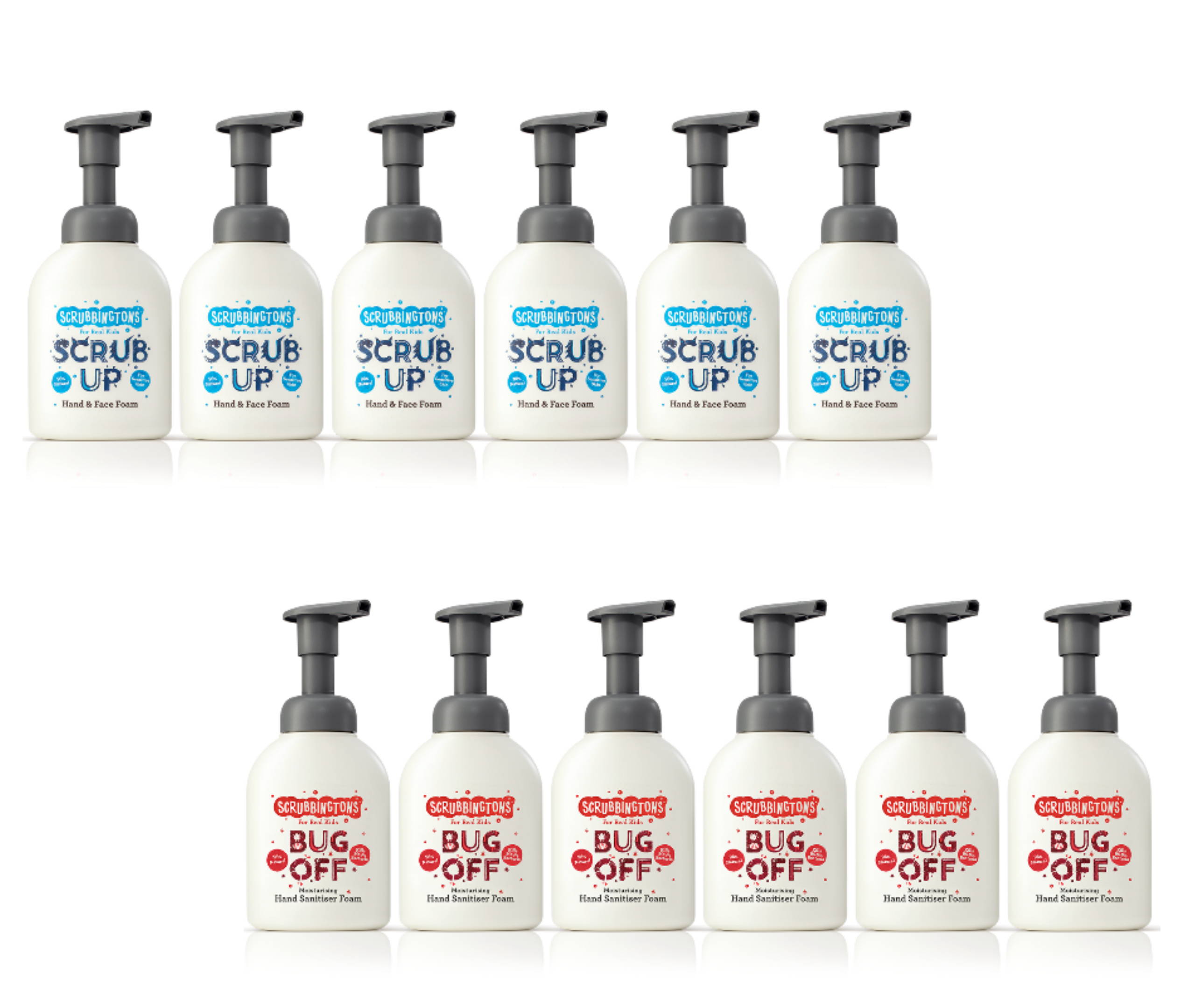 If you would simply like to register as a Trade account and hear more about how Scrubbingtons can support your school or nursery, please complete your registration form below:
The reviews speak for themselves...